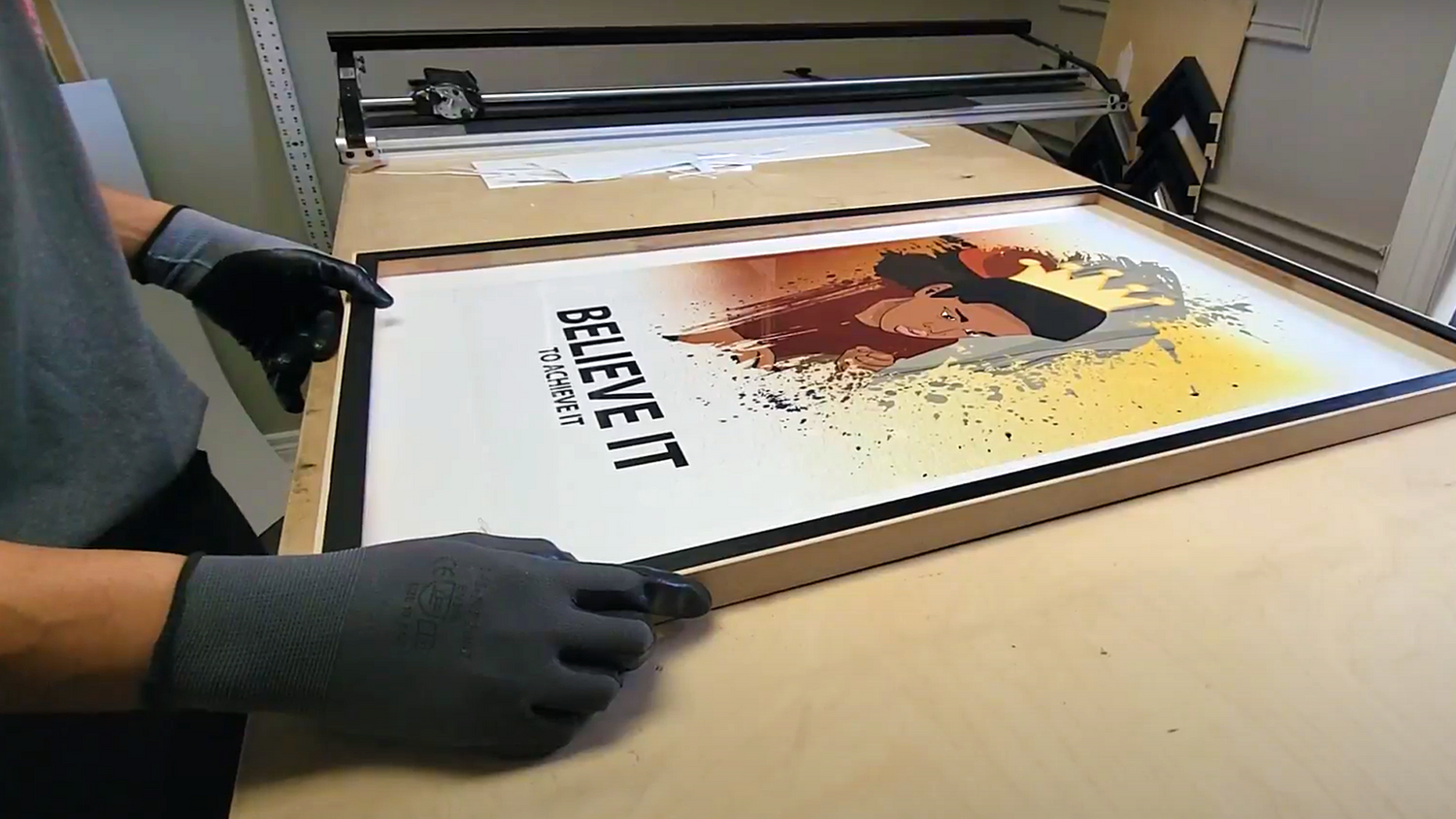 Our Story
We create social justice art that strives to encourage, inspire, and bring awareness to current racialized issues. Our art gives a voice to those who may not have one and encourages conversations that help further progress.
Our prints symbolize important moments in history and current events, they serve as both visual representations of the past and call-to-action for the future.
We are committed to using our artwork to promote social justice and create positive change in the world.
Learn More
New Releases
Regular price

From $119.99 CAD

Regular price

Sale price

From $119.99 CAD

Unit price

per

Regular price

From $99.99 CAD

Regular price

Sale price

From $99.99 CAD

Unit price

per

Regular price

From $99.99 CAD

Regular price

Sale price

From $99.99 CAD

Unit price

per

Regular price

From $99.99 CAD

Regular price

Sale price

From $99.99 CAD

Unit price

per

Regular price

From $99.99 CAD

Regular price

Sale price

From $99.99 CAD

Unit price

per
BLK Arts Movement
Regular price

From $119.99 CAD

Regular price

Sale price

From $119.99 CAD

Unit price

per

Regular price

From $99.99 CAD

Regular price

Sale price

From $99.99 CAD

Unit price

per

Regular price

From $99.99 CAD

Regular price

Sale price

From $99.99 CAD

Unit price

per

Regular price

From $119.99 CAD

Regular price

Sale price

From $119.99 CAD

Unit price

per

Regular price

From $119.99 CAD

Regular price

Sale price

From $119.99 CAD

Unit price

per

Regular price

From $119.99 CAD

Regular price

Sale price

From $119.99 CAD

Unit price

per

Regular price

From $99.99 CAD

Regular price

Sale price

From $99.99 CAD

Unit price

per

Regular price

From $99.99 CAD

Regular price

Sale price

From $99.99 CAD

Unit price

per

Regular price

From $99.99 CAD

Regular price

Sale price

From $99.99 CAD

Unit price

per
Indigenous Solidarity
Regular price

From $119.99 CAD

Regular price

Sale price

From $119.99 CAD

Unit price

per

Regular price

From $119.99 CAD

Regular price

Sale price

From $119.99 CAD

Unit price

per

Regular price

From $119.99 CAD

Regular price

Sale price

From $119.99 CAD

Unit price

per

Regular price

From $119.99 CAD

Regular price

Sale price

From $119.99 CAD

Unit price

per

Regular price

From $119.99 CAD

Regular price

Sale price

From $119.99 CAD

Unit price

per
eGift Cards
Regular price
$100.00 CAD
Regular price
Sale price
$100.00 CAD
Unit price
per
Share
View full details